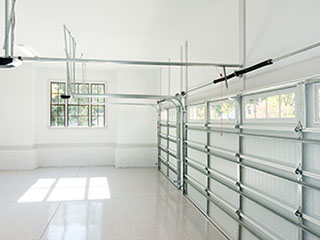 If your existing opener has started to show its age, or you are simply looking to replace it with one that offers upgraded features, you first need to understand what the market has to offer.
New Home Security Features
Most models include upgraded safety and security functions such as rolling code technology. The technology forces the opener to change its access codes every time you use your remote, to prevent tech-savvy burglars from breaking into your house by duplicating your remote. Many models also offer a digital lock option, which completely disables the opener until you disengage it.
New Digital Technology
Openers have joined the digital world, and can now incorporate a wide range of new options. Most manufacturers have their own proprietary applications while others even include the option of integrating with the home's overall security system. The most known feature is the ability to operate the opener from anywhere in the world using a smartphone or a tablet through the house's Wi-Fi network and Z-wave technology. You can open or close the door while being away, and you can monitor the activity inside the garage though optional audio-visual connections. The latest development also includes a sensor that opens the door while your car is approaching the house, and live streaming from the garage to your phone. The sky, and your budget, are the limit.
Purchasing A New Opener
With all these amazing options, it is easy to be overwhelmed and to be hesitant about making a decision that might impact your family for many years. Therefore, it is best to consult with a professional that has experience installing and servicing a range of models. Furthermore, once you purchase your new opener, it is preferable that a trained technician installs it and shows you how to use the different features. Our experts at Garage Door Repair El Cajon has years of experience and will patiently talk to you about all the features that are worth your consideration. We'll make sure you're able to make an informed decision, and find the right opener model for your specific needs.