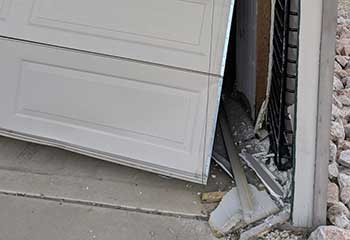 Garage Door Off Track
Customer Issue: Mr. Lynch works frequently in his garage, but found when he tried to open the door that it wouldn't budge past a certain point.
Our Solution: We examined the garage door, and found that several rollers had come off of the track. Further inspection by our professionals led to finding that debris from Mr. Lynch's construction work in his garage had built up and forced the rollers out. We pried the tracks open to clear out the materials, then slipped the rollers back inside.
Opener Repair
Customer Issue: The customer's garage door opener wasn't turning on or lighting up, even when plugged in and switched on.
Our Solution: The circuit board and wiring seemed to be fine, but bypassing the battery revealed it to be the source of the problem. Our replacement battery solved the problem, and as the garage door opener was still under warranty the company paid for Mrs. Abu Batich's expenses.
Iliya Abu Batich
- Bostonia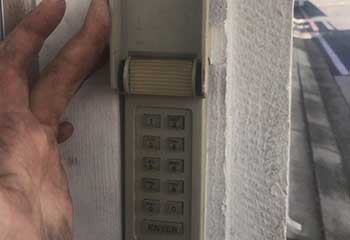 Opener Remote Control Failed
Customer Issue: The remote control wasn't working from inside the house; an issue it didn't always have.
Our Solution: Looking inside the handset showed some corrosion of the transmitter module. The customer opted to get a new handset instead of repairing the old one, and chose the Linear LDO33 three button remote. Programming and syncing it to the opener solved the problem for good.
Hamudi Albonzo
- Hillsdale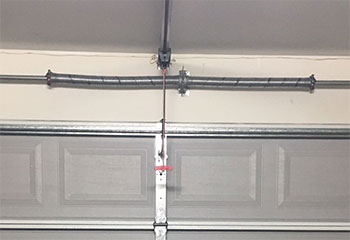 Spring Replacement
Customer Issue: Broken spring.
Our Solution: Both springs had visible signs of wear and tear and there was also a small gap in one of them. We installed a new pair of springs, made some adjustments to the system and checked that everything else was in excellent shape.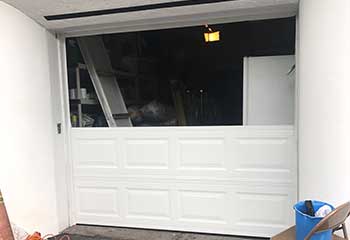 Panel Replacement
Customer Issue: Numerous dents and rusty patches.
Our Solution: When presented with two options, the customer opted for panel replacement because it was both faster and more cost effective than repair. Both tracks were slightly bent, so we repaired them as well; and we finished by adjusting the spring tension.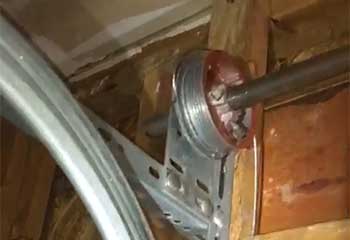 Cable Replacement
Customer Issue: Rusty cables.
Our Solution: Rust has spread all over the cables, so we installed a fresh pair. We also gave our customer some useful advice concerning regular maintenance, applied lubricant and made sure the system was safe and perfectly functioning.
Fred Nicholson
- El Cajon